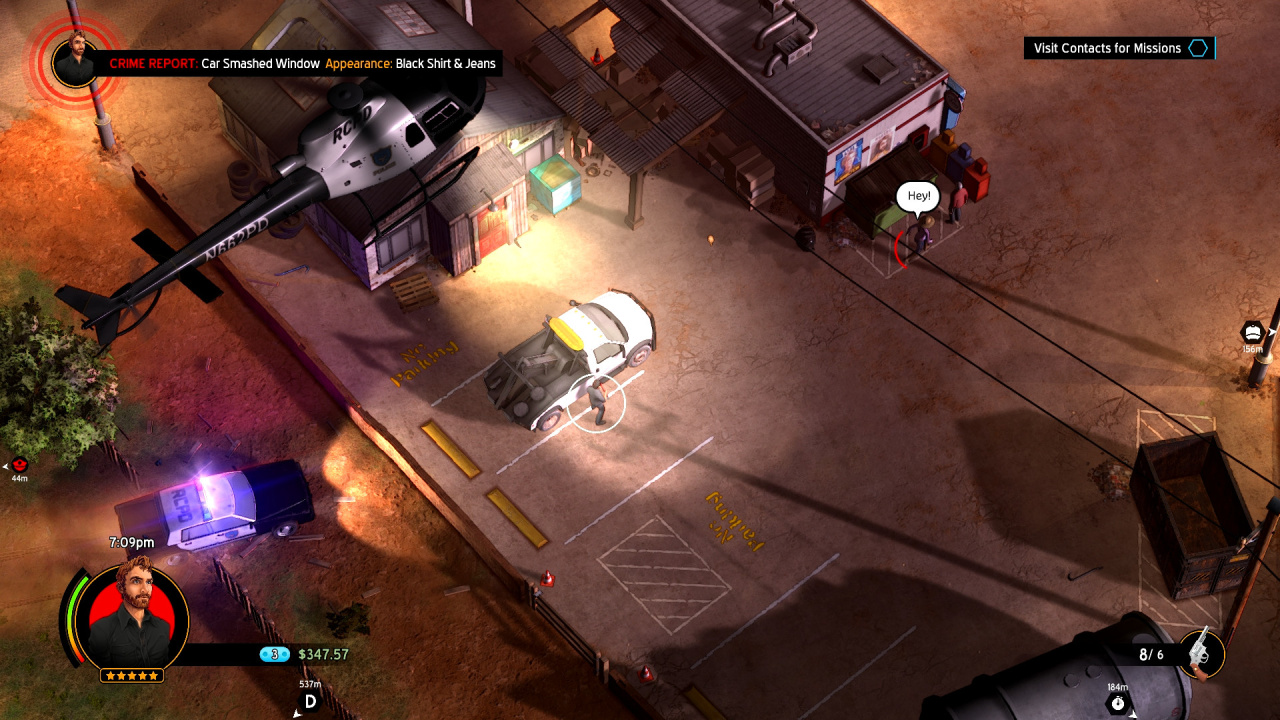 American Fugitive is the latest title from developer Fallen Tree Games, and it's one that harkens back to the classic cop shows and movies of the 1980s. As art director Lewis Boadle describes it over on the PlayStation Blog, the pitch is simple: "Imprisoned for a murder you didn't commit, you escape from jail and embark on a hunt to find the real culprit."
From an isometric perspective, you'll explore the open-world environment of Redrock County, where you'll be escaping the law, commiting further crimes as you break into resident's homes, and of course engaging in a good old gun fight. Uncovering the identity of the real killer appears to be the main focus of the experience, but with stunt-jumps, time trials, and collectibles to find along the way, it looks like American Fugitive is set to bring the carnage in a big way.
Has American Fugitive captured your imagination? Cause some orderly commotion in the comments below.